Dr. Alan S. Routman BOD Member and Past President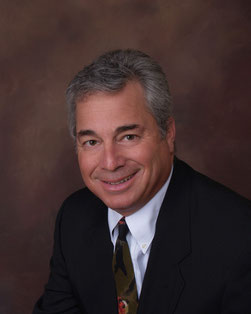 Dr. Alan Routman is a native of Birmingham, Alabama.  A summa cum laude graduate of Washington University in St. Louis, he was selected as a Justin Potter Scholar at Vanderbilt University School of Medicine.  He completed an internship and residency in Orthopaedic Surgery at Tulane University in New Orleans in 1986, and after relocating to Fort Lauderdale has practiced continuously in Broward County since that time. 
Dr. Routman is a past President of the Broward County Medical Association and the Florida Orthopaedic Society.  He has served on multiple committee assignments and on the Board of Governors for the Florida Medical Association.  He has also chaired committees and served on the Board of Councilors for the American Academy of Orthopaedic Surgeons, representing Florida surgeons in that capacity for six years. 
Currently, Dr. Routman has staff surgical privileges at Imperial Point Medical Center and Holy Cross Hospital.  He has been appointed by the Broward County Commission for over ten years to the Health Facilities Authority Board and is the current Vice Chairman.
Dr. Routman is married to Joni Routman, the immediate past President of the Florida Medical Association Alliance.  Together they are the proud parents of Amanda, Chandler, and Zachary. When away from the practice of medicine, Dr. Routman enjoys fishing, flying, and scuba diving.
Routman, Alan S., MD
Orthopedic Surgery
5601 N. Dixie Highway #210
Fort Lauderdale, FL  33334
954-776-4707
954-776-5144
asrmd@fdn.com
www.orthodoc.aaos.org/routman