Gregory Burns MMS, PA-C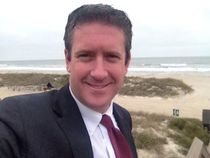 I am have been a Certified Physician Assistant since I graduated from Nova Southeastern University-Ft. Lauderdale PA Program in 2005. I have a background in Cardiology, Electrophysiology, Psychology, Internal Medicine, and Family Medicine. I am currently an Assistant Professor and Associate Director of Clinical Education at Barry University PA Program in Miami Shores, FL.
I have been a member of the Florida Academy of Physician Assistants (FAPA) and the American Academy of Physician Assistants (AAPA) since I was a PA Student in 2003. I was elected as the South Regional Director of FAPA in 2006 and served until December 2008.  In 2007, I was honored to be inducted into the Pi Alpha Honor Physician Assistant Society for my work in the PA Community.
I was elected as the President-Elect of FAPA in 2009 and then elected as the President of FAPA in 2010. I have been a Board of Director of the Broward County Medical Association (BCMA) since 2008. BCMA was the first County Association in the State of Florida that has allowed PAs as Members. 
I have been on the AAPA House of Delegates since 2009 and was the Chief Delegate of this important group in May 2010 at the HOD Meeting in Atlanta, GA. I have also given numerous lectures for medical-related Conferences around the state since 2006.       
Burns, Greg L., MMS, PA-C
Associate Director of Clinical Education/Assistant Professor
Barry University Physician Assistant Program
11300 NE 2nd Avenue
Miami Shores, FL  33161
305-899-4044
305-899-4083
gburns@mail.barry.edu
www.barry.edu/pa