Dr. Kutty Chandra Past, Past President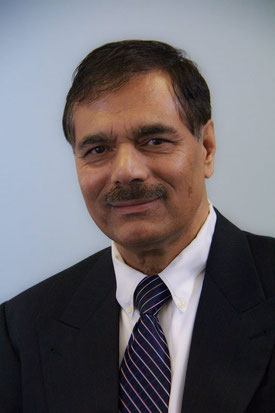 Kutty Chandran, M.D. is the past, past president of the Broward County Medical Association. Dr. Chandran became the 85th President of the Medical Association on Saturday, October 22, 2011 at the Hyatt Regency Pier Sixty-Six.  Dr. Chandran became the first Indian President of the BCMA.
Dr. Chandran received his Doctor of Medicine degree from Ross University School of Medicine, Dominica, West Indies.  Dr. Chandran completed his internship and residency in Internal Medicine at St. Elizabeth's Hospital in Elizabeth, New Jersey. Dr. Chandran received the Outstanding Medical Resident Award by the Medical Staff of Saint Elizabeth Hospital.   Dr. Chandran is Board Certified in Internal Medicine.
In 1990, Dr. Chandran established his private practice in Internal Medicine in Coral Springs. He has been actively involved with the Medical Staff of the Coral Springs Medical Center, and from 2007-2009 was Chief of the Medical Staff.
Chandran, Kutty K., MD
Internal Medicine
10161 W. Sample Road #B
Coral Springs, FL  33065
954-753-7130
954-753-5172 (Fax)
kutty10161@aol.com