Dr. Lawrence Burns "The Record" Associate Editor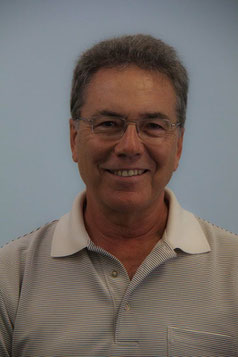 Education:  Majored in English, with an honors degree in 1971, at the University of Wisconsin, Madison, then attended medical school at the same institution, graduating in 1982. I did both my internship in general surgery and my residency in otolaryngology at the University of Miami, Miami, Fl., finishing in 1987.
Work Experience: Reporter for The Berkshire Eagle daily newspaper, Pittsfield, Ma., 1972-3; instructor in critical writing Berkshire Community College, 1973; staff editor at Harper's Magazine, New York, N.Y., 1973-6; contributing editor at Harper's 1976-7; managing editor The World Press Review, 1977-8; several articles published in NYC magazines.
In private otolaryngology practice in Broward County, from 1982 until 2007, with privileges at Plantation General, Westside Regional, Broward General, and Kindred Hospitals.
Board and Honorary Memberships: Chief of Surgery, Plantation General Hospital, 2002-7; member same hospital's Medical Executive Committee, 1991-2, and 2000-
Member Broward County Medical Association's Board of Directors, 2012-present, as associate editor of the group's quarterly journal, The Record.
Personal: Married to Susan Bruno Burns, an occupational therapist specializing in hand therapy; father of Thomas and John Burns; stepfather of Shandee and Kenneth DeStefano. Enjoy golf, gardening, travel, and writing fiction. 
Burns, Lawrence, MD (Retired)
Otolaryngology
2255 S.W. 145th Avenue – (HOME ADDRESS + PHONE)
Davie, FL  33325
954-474-5095
doc4golf3@gmail.com