Membership Benefits 2013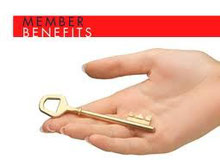 ADVOCACY and GRASS ROOTS LOBBYING
The BCMA informs local legislators on key state and national legislative issues that impact physicians and their patients.
BAMPAC
Broward Allied Medical Political Action Committee works via voluntary contributions from physicians and their spouses to support pro-medicine candidates.
COMMUNICATION
Physicians receive information on key issues via fax, email, or web posting. THE RECORD, BCMA's official journal, provides a wode variety of key information for physician
PARTNERSHIP PROGRAMS
The BCMA saves physician members time and money through a variety of discount programs and partnerships. From insurance coverage to document shredding, the BCMA finds ways to decrease your expenses while continuing to practice medication
MEDICAL LIABILITY INSURANCE 
With the BCMA's Group Program, members receive a 5% discount on their premiums
WORKERS COMPENSATION INSURANCE
Through the BCMA Group Program with OptaComp, members receive up to 24.8% of their premium back in the form of a dividend. [All office-based physicians should take advantage of this benefit!]
PRACTICE MANAGEMENT
BCMA routinely communicates with Medicare, Medicaide, and insurance companies regarding physicians' economic and enrollment issues. BCMA supports the physicians' office staff with answers to their day-to-day problems.
EDUCATION
BCMA holds seminars on the latest health care reform, practice management, state mandated CME programs, and other member-requested topics.
LEADERSHIP AND NETWORKING OPPORTUNITIES
The BCMA hosts various events where members can connect to other physicians and leaders in the healthcare industry to help shape the future of the practice of medicine.
REFERRALS
BCMA provides the public with information about member physicians' credentials, address, and phone number.
SPEAKERS BUREAU
The BCMA provides members the opportunity to inform the public about healthcare issues by providing local organizations with speakers for their meetings.