Practice Management

We are building a resource page for our members. This will include: 
Upcoming BCMA sposored seminars for physicians
Upcoming BCMA sponsored seminars for office staff/managment
PowerPoint presentions
Practice Management Blogs
Articles and links to highly rated educational sources
BCMA endorsed practice management experts in Broward County (usually with a discount to members)
We welcome your suggestions and contributions for this part of the website. We are all in this together. 
The Florida Healthcare Law Firm Partners with BCMA for Practice Resources
The Florida Healthcare Law Firm announces a partnership with the BCMA. Obtain free video and legal documents along with discounted audio/visual presentations on various healthcare related topics.
Go to:
http://store.nationalhealthcarelawfirm.com/store/index.php?main_page=products_all
Free Videos
Anti-Kickback Statue

ACOS

Meaningful Use

Healthcare Reform

PQRI

PECOS
 ====================================
Free Forms:
Asset Purchase Form

Business Associate---HIPAA Agreement

Confidentiality Agreement

Due Diligence

Employment Compensation Options

Letter of Intent Practice Buy In

Medical Director Agreement

Notice of Disclosure of Ownership Interest

Physician Employment Agreement

Physician Office Space Sub-Lease Form

Purchase and Sale Agreement of Assets of Professional Practice
 ==================================
For Purchase (Documents, Audio, and/or Video)
Usual price $49-$99  25% discount off this price for BCMA physicians
Employing a Physician

Beat the Lawsuit before you are even sued

Florida's Prompt Payment Laws

MD DC Business Arrangements: What you need to know

Physicians Becoming Employed

PIP Modifications and Regulations

Quick Reference Guide for PT Supervision in Florida

Selling a Medical Practice
Contact Info: 888.455.7702
Preparing your Office and Staff for Anaphylaxis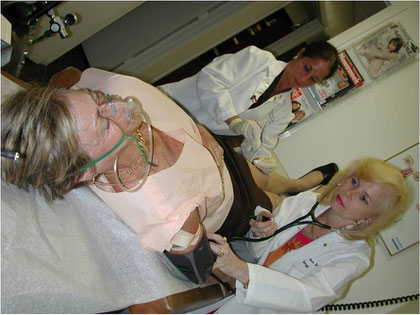 Offices that administer injectable medications, e.g. antibiotics, vaccines, allergy injections or that do invasive procedures need to be prepared to deal with anaphylaxis. A recent article publised in Asthma and Allergy Proceedings provide details on how to prepare for the REAL emergency. 
"Preparing your Office and Staff for Anaphylaxis" Download